Vol. 54 | 01.15.2007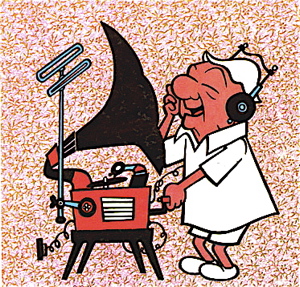 NEW FOR JANUARY 15, 2007
At the end of 2006, Best Radio contributer Rick in New York, suggested the idea of a best of 2006 for The Best Radio You Have Never Heard. Although every episode represents the best in music, I told Rick to sift thru the 2006 podcasts tracks and make his list of the best tracks that appeared last year.
Presented today is Rick's Picks for 2006:

20/20 Hindsight-The Best Radio You Never Heard Vol. 54.
And by the way, Rick did a pretty smash up job.
Enjoy !
1. Temporary Beauty - Graham Parker
2. Dakota - Stereophonics
3. Blue Sky Mine (live acoustic) - Midnight Oil
4. Walking Down Madison - Kirsty MacColl
5. Every Picture Tells A Story - Rod Stewart
6. Lysistrata - Utopia
7. Annie Get Your Gun - Squeeze
8. Open Your Eyes - Lords Of The New Church
9. The Imposter - Elvis Costello
10.In Between Days - The Cure
11. So It Goes - Nick Lowe
12. The Party's Crashing Us Now - Of Montreal
13. In A Big Country - Big Country
14. She Drives Me Crazy (Monie Love Mix) - Fine Young Cannibals
15. What I Do - Donald Fagan
16. 4th Of July - X
17. Burn Down The Mission - Elton John

The Best Radio You Have Never Heard.
Filling in the gaps radio left behind.
Accept No Substitute . . .
Don't forget to leave some feedback !
*Podcast version not available at iTunes; link will take you to an alternate version of the track
Don't forget to leave some feedback!