Vol. 88 | 06.15.2008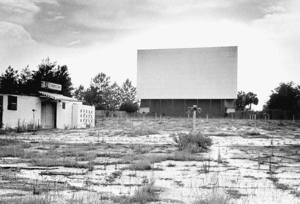 NEW FOR JUNE 15, 2008
Like the old "after midnight" classic movies or the flicks at the drive in, The Best Radio You Have Never Heard, moving on the fast track to "classic" status.
Heard in black and white, around the world . . .
The Late Late Show - The Best Radio You Have Never Heard Vol. 88
1. Bohemian Rhapsody (Keith Droz remix) - Queen
2. The Cinema Show / Aisle Of Plenty (2008 remix) - Genesis
3. Let's Go To The Pictures - Wreckless Eric
4. Good Bad Boy - Joe Jackson
5. Looking Glass (live) - Shimmer
6. Wear Your Love Like Heaven - My Morning Jacket
7. To Sir, With Love - Soul Asylum & Lulu
8. Like Flowers At Night - Panda Riot
9. The Walk (acoustic) - The Cure
10. So You Want To Be A Rock And Roll Star (live) - Crowded House w/ Roger McGuinn
11. These Are The Days - Van Morrison
12. Song To The Pharoah Kings - Return To Forever
13. I Feel Free - Cream
14. Stay WIth Me - Def Leppard
The Best Radio You Have Never Heard.
Been on time more times than late . . .
Accept No Substitute.
*Podcast version not available at iTunes; link will take you to an alternate version of the track
Don't forget to leave some feedback!