Vol. 132 | 04.15.2010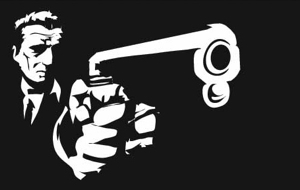 NEW FOR APRIL 15, 2010
I'm gonna count to three see, so better say your prayers, mugs . . .
Three Count - The Best Radio You Have Never Heard Vol. 132

1. Don't Look Now - Torch Song
2. C'C'Can't You See (remix) - Vicious Pink Buy From iTunes*
3. Hearts and Minds (remix) - Nitzer Ebb Buy From iTunes*
4. Get The Balance Right (remix) - Depeche Mode Buy From iTunes
5. Money Changes Everything - The Smiths Buy From iTunes
6. Bringing It Back (live) - Kansas Buy From iTunes*
7. The Revolution Will Not Be Televised (live) - Gil-Scott Heron Buy From iTunes
8. Been Caught Stealing (remix) - Jane's Addiction Buy From iTunes
9. Local Girls (live solo) - Graham Parker Buy From iTunes*
10. Baggy Trousers - Madness
11. Twist and Shout - The Urbations
12. Tears Of A Clown - English Beat Buy From iTunes
13. I'm On Fire - Tori Amos
14. O' Mary Don't You Weep - Bruce Springsteen and the Seeger Session Band Buy From iTunes
15. Restraining Order - Quadrasaurus
The Best Radio You Have Never Heard.
Plenty of digits left to count to three on . . .
Accept No Substitute.
*Podcast version not available at iTunes; link will take you to an alternate version of the track
Don't forget to leave some feedback!