Vol. 143 | 10.01.2010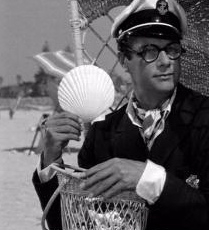 NEW FOR OCTOBER 1, 2010
As the summer temps recede, keeping it heated up like a hot cup of spiked cider . . .

Some Like It Hot - The Best Radio You Have Never Heard Vol. 143
1. Some Like It Hot - Power Station Buy From iTunes
2. Spartacus-The Superior Force Of Rome - Triumvirat
3. Pictures Of Home (alt) - Deep Purple Buy From iTunes*
4. Leave That Thing Alone - Rush Buy From iTunes
5. Black Rain - Soundgarden Buy From iTunes
6. Heartbreak Warfare - John Mayer Buy From iTunes
7. That's No Way To Get Along - Eric Clapton Buy From iTunes
8. Save Me - Aimee Mann Buy From iTunes
9. Yours Is No Disgrace (live) - Jon Anderson Buy From iTunes*
10. You & Me - Elizabeth & The Catapult Buy From iTunes
11. Walk With Me - Ori-Kawa
12. Endless - Bozzio, Levin, Stevens Buy From iTunes
13. Chunga's Revenge - Frank Zappa
14. Hollow Talk - Choir Of Young Believers Buy From iTunes
The Best Radio You Have Never Heard.
Never dressed as a DJ in drag to outrun the mob . . .
Accept No Substitute

*Podcast version not available at iTunes; link will take you to an alternate version of the track
Don't forget to leave some feedback!