Vol. 146 | 11.15.2010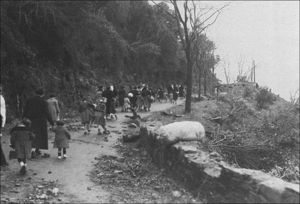 NEW FOR NOVEMBER 15, 2010
Refrugiated to a distant land of great tunes, all the time . . .
Refugiated - The Best Radio You Have Never Heard Vol. 146
1. Refugee - Tom Petty & The Heartbreakers Buy From iTunes
2. The Refugee - U2 Buy From iTunes
3. Homeland Refugee - The Flatlanders Buy From iTunes
4. Nomad - Black Dub Buy From iTunes
5. Refuge From The Roads - Joni Mitchell Buy From iTunes
6. National Ransom - Elvis Costello Buy From iTunes
7. The Guns Of Brixton (live) - The Clash Buy From iTunes
8. And Your Bird Can Sing - The Jam Buy From iTunes
9. Nineteen Hundred and Eighty Five - Paul McCartney & Wings Buy From iTunes
10. Your Gold Teeth II / This All Too Mobile Home (live) - Steely Dan
11. Song Of Scheherazade - Renaissance Buy From iTunes
12. Pictures At An Exhibition (live) - Emerson, Lake and Palmer Buy From iTunes*
13. Book Of Saturdays - King Crimson
14. You Got The Silver - The Rolling Stones Buy From iTunes
The Best Radio You Have Never Heard.
Been refrugiated from more than a place or two . . .
Accept No Substitute

*Podcast version not available at iTunes; link will take you to an alternate version of the track
Don't forget to leave some feedback!