Vol. 168 | 10.15.2011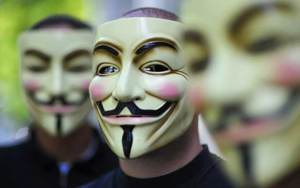 NEW FOR OCTOBER 15, 2011
Protesting mediocrity with a movement of great music . . .

Masqueraded Movement - The Best Radio You Have Never Heard Vol. 168

1. Sick Things / Dead Babies / I Love The Dead (live) - Alice Cooper Buy From iTunes
2. Magnum Opus (live) - Kansas Buy From iTunes*
3. Breathless (live) - Tony Levin's Stickmen
4. Sleepless (dance mix) - King Crimson
5. Intruder - Peter Gabriel and the New Blood Orchestra Buy From iTunes
6. Almost Blue - Joseph Arthur Buy From iTunes
7. E'Festa (Celbration) (live) - PFM Buy From iTunes
8. Everything - Bouncing Bomb Buy From iTunes
9. Radio Free Europe (demo) - R.E.M.Buy From iTunes*
10. Two Faces Of Cairo - Steve Hackett Buy From iTunes
11. Time (live) / The Great Gig In the Sky (early) / The Morality Sequence - Pink Floyd Buy From iTunes*
The Best Radio You Have Never Heard.
Occupying Perry's World 365 days a year . . .
Accept No Substitute

And in this episode, I feature a snippet from the full length interview I did with Genesis guitarist and solo artist Steve Hackett. The full interview with Steve will be featured shortly in a special edition of BRYHNH.


Full interview now available (episode 169 special edition) by clicking HERE


*Podcast version not available at iTunes; link will take you to an alternate version of the track
Don't forget to leave some feedback!