Vol. 253 | 03.01.2015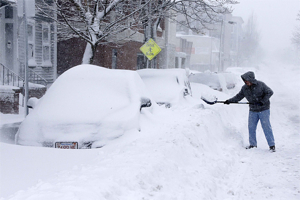 NEW FOR MARCH 1, 2015
Tough And Unfair - The Best Radio You Have Never Heard - Vol. 253
Bad music doesn't stand a chance here . . .
1. 'Tuff Enuff (live) - Foo Fighters w/ Jimmy Vaughan and Gary Clark Jr. Buy From iTunes*
2. Superstition (live) - Stevie Ray Vaughan Buy From iTunes*
3. Devil Likes It Slow (live) - Govt. Mule w/ John Scofield Buy From iTunes
4. Everyone Makes It Through (early) - Led Zeppelin Buy From iTunes
5. King Of The Blues - Steve Earle and The Dukes Buy From iTunes
6. (Don't Go Back To) Rockville (live) - R.E.M. Buy From iTunes*
7. Boy (Go) - Golden Palominos w/ Michael Stipe Buy From iTunes
8. Hurt (live unplugged) - Nine Inch Nails Buy From iTunes*
9. Space Oddity (early) - David Bowie Buy From iTunes
10. Sparkle (live) - Shimmer
11. Get Back (live)- Paul McCartney, Eric Clapton Phil Collins, Elton John, Mark Knopfler et al
12. Corinna (live) - Taj Mahal Buy From iTunes*
13. I'm a King Bee (early) - The Tea Set (Pink Floyd)
14. Mistral - The Decemberist Buy From iTunes
The Best Radio You Have Never Heard
Arrogantly judging music since birth . . .
Accept No Substitute
Click to join the conversation on the Facebook page.

*Podcast version not available at iTunes; link will take you to an alternate version of the track
Don't forget to leave some feedback!