Vol. 276 | 01.15.2016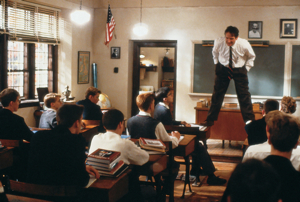 NEW FOR JANUARY 15, 2016
After a full ten years now, BRYHNH producer Rick From New York once again steps into the spotlight for what has developed into one of every year's most anticipated shows; Rick's retrospective of all the tracks played on BRYHNH from the previous year, affectionately known as Rick's Picks.
Now to be sure, this is no ordinary "end of year Best Of list." This is Rick From New York meticulously sifting through Volumes 249 - 273 and picking the finest tracks, new and old, that graced the BRYHNH feed from the past year.
And again, Rick has picked a list of winners like only Rick can. So I present to you; Seize The Day - Rick's Picks 2015

We now join Rick in progress . . .
Anything worth doing is worth doing for 10 years. Did I get that right?
Regardless, welcome to the 10th anniversary edition of Rick's Picks, or more formally, "Seize The Day - Rick's Picks for 2015 - The Best Radio You Have Never Heard Vol. 276."
Tradition or habit, at this point it hardly matters. It just is what it is. And here it is:
One thing I've learned in my 10 years at the helm of this edition, is that it's always a challenge, and a pleasure at the same time.
Lots of ch-ch-changes in music this year, including a world-shaking event (the loss of Mr. Bowie), which I thought might derail my humble contribution. I should have known better.
I suggested to Mr. Bax that I would be fine with retooling Rick's Picks to observe the passing, or to kick the whole volume down the road two weeks. In response, in the early morning hours of 1/11/16, I received this three-word reply:
"I got this . . ."
Later that same day, the masterful "Vol. 275, "Man of a Thousand Faces" appeared.
It is because of this "Seize the Day" spirit that Mr. Bax is still the one who can make BRYHNH shine like a new penny, on the run AND under pressure. All I have to do is show up after my New Year's Eve hangover has worn off to cherry-pick what is already the best radio you have never heard.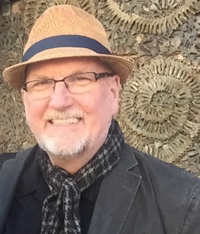 Thanks, Perry!
Love,
Rick from New York

Seize The Day - Rick's Picks 2015
1. I Put A Spell On You - Nina Simone Buy From iTunes
2. Why I Sing The Blues (live) - B.B. King Buy From iTunes*
3. Boom Boom (live) - John Lee Hooker Buy From iTunes*
4. Papa Was A Rolling Stone (live) - David Lindley and El Rayo-X
5. How Many More Times (live) - Alabama Shakes
6. Speedway At Nazareth (live) - Mark Knopfler Buy From iTunes*
7. Lysistrata - Todd Rundgren and Utopia Buy From iTunes
8. (The Angels Wanna Wear My) Red Shoes (early) - Elvis Costello Buy From iTunes
9. Teacher (2015) - Jethro Tull Buy From iTunes
10. One Big Holiday (live) - My Morning Jacket Buy From iTunes*
11. Easter (live) - Patti Smith Buy From iTunes*
12. Heroes (live) - Blondie w/ Robert Fripp Buy From iTunes
13. Mood For A Day (live) - Steve Howe Trio Buy From iTunes*
14. Wish You Were Here (live) - Rodrigo y Gabriela
The Best Radio You Have Never Heard.
Creating musical seizures since 2004 . . .
Accept No Substitute.
*Podcast version not available at iTunes; link will take you to an alternate version of the track
Don't forget to leave some feedback!