Vol. 306 | 03.15.2017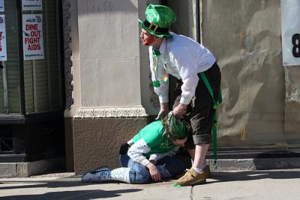 NEW FOR MARCH 15, 2017
Green Monsters - The Best Radio You Have Never Heard - Vol. 306
When taming the Green Monster is not a run for the home team but getting peed on the head . . .
1. James Connolly - Black 47 Buy From iTunes
2. Sunday Bloody Sunday / Helter Skelter / Bad (live) - U2
3. Make It (live) - Aerosmith
4. Blind WIllie McTell - Bob Dylan and Mark Knopfler
5. Incident on 57th Street / Rosalita (live) - Bruce Springsteen and The E Street Band Buy From iTunes*
6. Blue Monday (live) - New Order Buy From iTunes*
7. Games Without Frontiers (live) - The Security Project Buy From iTunes*
8. All I Got Is You - Deep Purple Buy From iTunes
9. If I Only Had A Brain (live) - Jackson Browne w/ Jewel and Ry Cooder

The Best Radio You Have Never Heard
Now forever scanning the skies for both great music and flying excrement.
Accept No Substitute
Click to join the conversation on the Facebook page.
*Podcast version not available at iTunes; link will take you to an alternate version of the track
Don't forget to leave some feedback!