Vol. 52 | 12.15.2006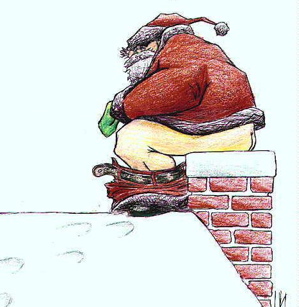 NEW FOR DECEMBER 15, 2006
It's that time of year again and it seems the ol' holiday standard is turning into the fruitcake of the new millennium.
C'mon, you see it coming down the hallway from a co-worker. Being thrust on you on a cassette no less by your old college roommate. You even got one in the mail from an ex.
Yes, it's the annual dreaded Christmas Mix CD/Tape.
Smile and hope it's recorded on a CD-RW.
Hopefully this months podcast helps . . .
1. Santa Claus Go Straight To The Ghetto - James Brown
2. Superhero - Jane's Addiction
3. Cowgirl In The Sand - Neil Young
4. 24 Diamonds - Kevin Gordon
5. Away - The Bolshoi
6. Celluloid Heroes - The Kinks
7. The Harder They Come - Keith Richards
8. How Do You Do It - The Beatles
9. Scatterlings of Africa - Johnny Clegg & Juluka
10. The Lamb Lies Down On Broadway - Paul Gilbert
11. Fly On A Windshield - Genesis
12. Sober - Tool
13. So What ? - Ministry
14. Gravity - 7th Heaven
The Best Radio You Have Never Heard.
Spreading the cheer year round.
Accept No Substitute . . .
*Podcast version not available at iTunes; link will take you to an alternate version of the track
Don't forget to leave some feedback!