Vol. 78 | 01.15.2008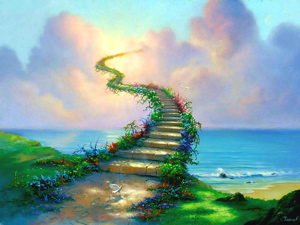 NEW FOR JANUARY 15, 2008

For the second year, Best Radio listener and contributor, Rick from New York has compiled the best tracks from the 2007 Best Radio You Have Never Heard series. Not to be confused with a Best of 2007 list, these tracks are hand picked from the 24 podcasts released in 2007. To be sure Rick has include a good number of 2007 releases in his choices, but also included songs that were played this year that compliment them very well.
Here's what Rick had to say about the process:
With a whole year's worth of material to work with (24 podcasts!), you might think that
putting together a "Best Of.." compilation would be fairly straight forward.
For me, it's not quite that simple. While the process is mostly intuitive, I am always haunted by
the voice of Rob, the music snob from the film "High Fidelity:"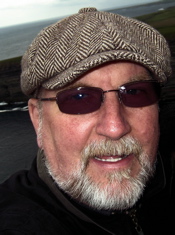 "The making of a great compilation..., like breaking up, is hard to do and takes ages
longer than it might seem. You gotta kick off with a killer, to grab attention. Then you
got to take it up a notch, but you don't wanna blow your wad, so then you got to cool it
off a notch. There are a lot of rules..."
Just what are those other "rules"? Therein lies the mystery.
One of the things that Perry does is to hit the listener with a "sucker punch", which is a piece of music that is instantly recognizable, yet completely unexpected. I love that.
He also likes to string songs together in a contextual way that can border on the thematic.
I've tried to stay true to the spirit of BRYHNH while inflicting my own take on it and I feel that I've come up with something a little less groove-oriented and perhaps more "Pop", but at the same time, something that diehard BRYHNH fans will appreciate. Enjoy.
Yes, Rick has done a bang up job again.
Please use the link below to leave a comment about Ricks Pix for 2007.
I'm sure Rick would love to hear your thoughts

Heaven For 2007/Rick Pix- The Best Radio You Have Never Heard Vol. 78
1. Guitar - Prince
2. Psycho Killer - Velvet Revolver
3. The Kids Are Alright - Matthew Sweet / Susanna Hoffs
4. Stairway To Heaven - The Beatnix
5. I Just Want To Touch You - Utopia
6. 1234 - Feist
7. Over Hail Marys - Odd Man Out
8. Nothin' - Robert Plant / Alison Krauss
9. Munich - Corinne Baily Rae
10. High (remix) - The Cure
11. Ship Of Fools - World Party
12. Minnie The Moocher - Cab Calloway
13. Birdhouse In You Soul - They Might Be Giants
14. Big Yellow Taxi - Counting Crows
15. Little Triggers - Elvis Costello
16. Unlovable - The Smiths
17. Is There A Ghost - Band Of Horses
18. Punish The Monkey - Mark Knopfler
19. Madam Butterfly - Malcolm McLaren
The Best Radio You Have Never Heard.
The winter tonic that will cure what ails you. . .
Accept No Substitute.
*Podcast version not available at iTunes; link will take you to an alternate version of the track
Don't forget to leave some feedback!