Vol. 126 | 01.15.2010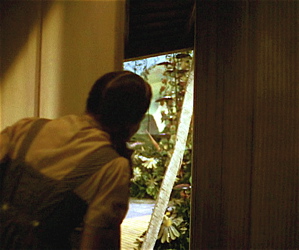 NEW FOR JANUARY 15, 2010
For the fourth time, Rick From New York has wrangled the controls of BRYHNH to compile the best tracks from all the episodes from 2009 into the annual Rick's Pix year in review.
And for the fourth year, Rick has knocked it out of the park.
But this year, not without drama.
Rick From New York is getting pretty good at this, and with good comes cocky.
Here's what Rick had to say this year:
I sent my "Best Of . . ." to Perry early because of a premonition. I knew what he would say . . .
Not only did he inauspiciously and brutally reject it, he said,"You have somehow managed to omit everything that makes the show unique; the unexpected live cuts, the oddball covers, the "Sucker Punch" (right song, right place) and all but stripped the colors from the palette that is BRYHNH." I briefly tried to make a case for my maligned masterpiece, but I soon realized that I was wasting my breath.
Then, just when my spirits had sunk to the depths of despair, Perry spoke the cleansing, healing phrase, "I think you have a better show in you."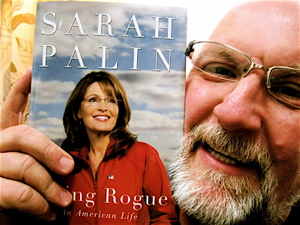 Check and see . . .
Well, I remember using the words "connective tissue" and asked for a re-write.
A few days passed and when the re-write arrived, I realized I had been played for a sap.
It was obvious. Plain as the nose on my face. Rick had set me up and first sent me a "fugazi." He did have a better show in him. It was in his back pocket the whole time! It had to be.
Because no one could put a great show like this together, and have concocted his "maligned masterpiece" without purposely having his way with me.
Bastard !
Like I said, with good comes cocky . . .
And without further ado. I proudly present to you:
Doorway To Color - Rick's Pix 2009 - The Best Radio You Have Never Heard Vol. 126

1. Hometown - Joe Jackson Buy On iTunes
2. Southbound (live acoustic) - Allman Brothers Band Buy On iTunes*
3. Carnival of Sorts (Boxcars) (live) - R.E.M. Buy On iTunes
4. Tomorrow Never Knows -The Beatles
5. Eight Miles High (live acoustic) - Roger McGuinn Buy On iTunes
6. Complicated Shadows - Elvis Costello Buy On iTunes
7. Bring Me All the Love - Claudia Whitten
8. Greatest Thoughts - Blue Roses Buy On iTunes
9. Bastard of Midnight - The Damnwells Buy On iTunes
10. Reuben's Train (live) - Harry Manx Buy On iTunes
11. Jumpin' Jack Flash / Youngblood (live) - Leon Russell / George Harrison / Eric Clapton / Ringo Starr et al
12. Honky Tonk Woman (live) - Elton John Buy On iTunes*
13. Whole Wide World - Wreckless Eric Buy On iTunes
14. Sink or Swim - Bad Lieutenant Buy On iTunes
15. Sun in Your Eyes - All Mighty Whispers Buy On iTunes
16. Rise / Rise Above It - Afro Celt Sound Systems Buy On iTunes
The Best Radio You Have Never Heard.
Where "going rogue" takes on brand new meaning . . .
Accept No Substitute.
*Podcast version not available at iTunes; link will take you to an alternate version of the track
Don't forget to leave some feedback!