Vol. 140 | 08.15.2010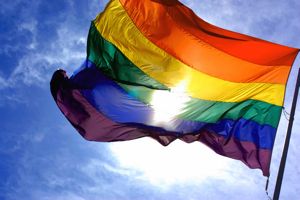 NEW FOR AUGUST 15, 2010
Amidst low flying F/A-18 Hornet Jet Fighters and Dog Days heat from hell, comes the coolest music podcast under an August sun . . .

Pixie Dust - The Best Radio You Have Never Heard Vol. 140

1. Now I'm Here - QueenBuy From iTunes
2. Galileo (live) - Indigo GirlsBuy From Metro/Chicago Store
3. What Have I Done To Deserve This? - Pet Shop Boys w/ Dusty SpringfieldBuy From iTunes*
4. Relax - Frankie Goes To HollywoodBuy From iTunes
5. Blue Savannah (remix) - ErasureBuy From iTunes*
6. Half A Person - The SmithsBuy From iTunes
7. Sprawl II (Mountains Beyond Mountains) - Arcade FireBuy From iTunes
8. 21st Century Schizoid Man / We're Not Gonna Take it (live) - Govt. MuleBuy From iTunes
9. Rainy Day, Dream Away - Robben Ford and Taj Mahal
10. Bad Moon Rising - 8mm
11. Here Comes The Flood (live solo) - Peter GabrielBuy From iTunes)*
12. Fame (Keith Droz Remix) - David BowieBuy From iTunes*
13. Burn It Down - Los LobosBuy from iTunes
14. Teenage Nervous Breakdown (live) - Little FeatBuy From iTunes*
The Best Radio You Have Never Heard.
Music from every color of the rainbow . . .
Accept No Substitute









And it's Happy Birthday to my Mom Teddy! Please wish my Mom, Teddy, a very happy 83rd Birthday this August 15 in the comment box below !

*Podcast version not available at iTunes; link will take you to an alternate version of the track
Don't forget to leave some feedback!