Vol. 139 | 08.01.2010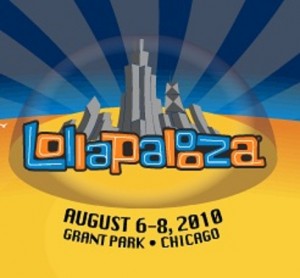 NEW FOR AUGUST 1, 2010
Celebrating musical diversity via a tortilla full of the best Lollapalooza artists from 1992 to this year's lineup.
Listen and find out how lunch (11:30 AM - 1:30 PM) is on us thanks to Chicago's Burrito Beach !
We'll tell you how you can grab a free burrito on your way to Lollapalooza Saturday and Sunday, August 7 and 8, on the lakefront in Chicago's Grant Park and how to win tickets to Lollapalooza 2010, courtesy of Burrito Beach.

Lollaburrito - The Best Radio You Have Never Heard Vol. 139

1. Route 66 - Depeche ModeBuy From iTunes
2. Rebellion (Lies) - Arcade FireBuy From iTunes
3. Typical - Mute MathBuy From iTunes
4. Sin (long) - Nine Inch NailsBuy From iTunes*
5. Low Self Opinion - Henry Rollins
6. Hunger Strike - Temple of the DogBuy From iTunes
7. Don't Call On Me - The Band Of HeathensBuy From iTunes
8. Bullet With Butterfly Wings (acoustic) - Smashing PumpkinsBuy From iTunes
9. The Saints Are Coming - U2 / Green DayBuy From iTunes
10. Maggot Brain (live) - George Clinton / Parliament / FunkadelicBuy From iTunes
11. Ball Of Confusion - Love and RocketsBuy From iTunes
12. For Whom The Bells Toll - MetallicaBuy From iTunes
13. Dear Prudence - Siouxsie and the BansheesBuy From iTunes
14. Pets - Porno for PyrosBuy From iTunes
15. Lady Dada's Nightmare - MGMTBuy From iTunes
The Best Radio You Have Never Heard.
Never met a burrito it didn't like . . .
Accept No Substitute

*Podcast version not available at iTunes; link will take you to an alternate version of the track
Don't forget to leave some feedback!