Vol. 138 | 07.15.2010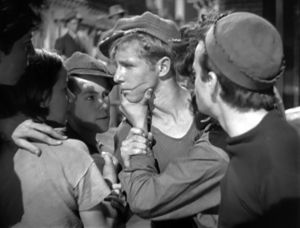 NEW FOR JULY 15, 2010
Providing your summer rumble music one track at a time . . .

Mark Of The Squealer - The Best Radio You Have Never Heard Vol. 138

1. Chelsea Hotel (78) (live) - Alejandro EscovedoBuy From iTunes*
2. Love Is A Battlefield - Pat BenatarBuy From iTunes
3. Damage - Fit For RivalsBuy From iTunes
4. Battle Of Epping Forest - GenesisBuy From iTunes
5. Let It Slide - Robbie KriegerBuy From iTunes
6. Sly The Fox - Robert WalkerBuy From Guitar Nine Records
7. Penny Lane / Message In A Bottle (live) - Sting
8. Red House (live) - The Allman Brothers w/ Johnny WinterBuy From iTunes*
9. In The Sun - Joseph ArthurBuy From iTunes
10. Pretty In Pink - The National
11. Tempted (live) - Nick Lowe / Paul CarrackBuy From iTunes*
12. Born In The U.S. A. (live solo acoustic) - Bruce SpringsteenBuy From iTunes*
13. Love The One You're With (solo demo) - Stephen StillsBuy From iTunes
14. Redneck Friend (live solo acoustic) - Jackson BrowneBuy From iTunes
The Best Radio You Have Never Heard.
Never snitched on nobody, no how . . .
Accept No Substitute

*Podcast version not available at iTunes; link will take you to an alternate version of the track
Don't forget to leave some feedback!