Vol. 202 | 02.01.2013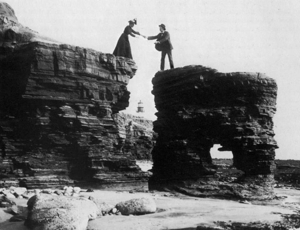 NEW FOR FEBRUARY 1, 2013
Your fat free Valentine alternative . . .
Lover's Leap - The Best Radio You Have Never Heard Vol - 202
1. Midnight Rambler (live) - The Rolling Stones w/ special guest, Mick Taylor Buy From iTunes*
2. Sway (live) - Alejandro Escovedo Buy From iTunes*
3. Feeling Brave - Blue Sky Riders Buy From iTunes
4. Come And Get Your Love - Roger Daltrey
5. When Will I See You Again? - Anders Osborne Buy From iTunes
6. Cry To The World - Renaissance
7. Starship Trooper (live) - Anderson, Bruford, Wakeman and Howe Buy From iTunes*
8. Where Are We Now - David Bowie Buy From iTunes
9. Rubber Ring (live) - The Smiths Buy From iTunes
10. Elderly Woman Behind The Counter In A Small Town (live) - Pearl Jam Buy From iTunes*
11. The Chain (early) - Fleetwood Mac Buy From iTunes
12. Touch Me (alt/early) - The Doors Buy From iTunes
13. Bold As Love (early) - Jimi Hendrix Experience Buy From iTunes*
14. Blind Spirit - The The Buy From iTunes

The Best Radio You Have Never Heard.
Leaping off the internet dial since 2004 . . .
Accept No Substitute.

*Podcast version not available at iTunes; link will take you to an alternate version of the track
Don't forget to leave some feedback!