Vol. 203 | 02.15.2013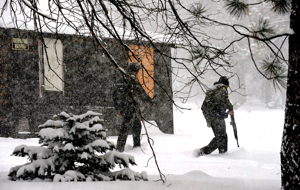 NEW FOR FEBRUARY 15, 2013
Top of the world, Ma . . .
Burning Shelter - The Best Radio You Have Never Heard Vol - 203
1. To Live And Die In L.A. - Wang Chung Buy From iTunes
2. Gimme Shelter (keith) - The Rolling Stones Buy From iTunes*
3. Being Watched - The Uptown Rulers
4. I Don't Live Today (live) - The Jimi Hendrix Experience Buy From iTunes*
5. Fire - The Who
6. The End - The DoorsBuy From iTunes
7. Girl From The North Country - Bob Dylan and Johnny Cash w/ Carl Perkins Buy From iTunes*
8. Cowboy Song (live) - Material Issue
9. Lucky Man (early) - Emerson, Lake and Palmer Buy From iTunes
10. Big Eyes (alt) - Cheap Trick Buy From iTunes*
11. Bully Bully (live) - Off Broadway Buy From iTunes*
12. She Blinded Me With Science (stripped) - Thomas Dolby Buy From iTunes
13. The Talking Drum / Lark's Tongue In Aspic (early) - King Crimson

The Best Radio You Have Never Heard.
Never coming out alive . . .
Accept No Substitute.
Click to leave comments on the Facebook page.

*Podcast version not available at iTunes; link will take you to an alternate version of the track
Don't forget to leave some feedback!