Vol. 204 | 03.01.2013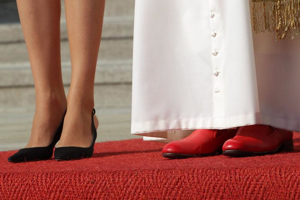 NEW FOR MARCH 1, 2013
The musical puff of smoke you have been waiting for . . .
Self Abdication - The Best Radio You Have Never Heard Vol - 204
1. Sadness - Enigma Buy From iTunes*
2. Sunday Papers (live) - Joe Jackson Buy From iTunes*
3. Brown Shoes Don't Make It (live) - Frank Zappa Buy From iTunes
4. (The Angels Wanna Wear My) Red Shoes (Live) - Elvis Costello and the Attractions Buy From iTunes
5. Losing My Religion (live unplugged) - R.E.M. Buy From iTunes*
6. The Holy Drinker - Steven Wilson Buy From iTunes
7. New Town Velocity - Johnny Marr Buy From iTunes
8. Fever (live) - Brian Eno / Winkies
9. The Sun Is Shining (live) - The Jeff Beck Group
10. Young Man Blues (live) - The Who Buy From iTunes
11. Breathe You In My Dreams - Trixie Whitley Buy From iTunes
12. Nights In White Satin - Bettye LaVette Buy From iTunes
13. Can't Find My Way Home (live) - The Allman Brothers Band
14. The Violence Sequence (Us and Them - Richard Wright demo) - Pink Floyd Buy From iTunes

The Best Radio You Have Never Heard.
Voted most likely to abdicate society seven years in a row . . .
Accept No Substitute.
Click to leave comments on the Facebook page.

*Podcast version not available at iTunes; link will take you to an alternate version of the track
Don't forget to leave some feedback!