Vol. 207 | 04.15.2013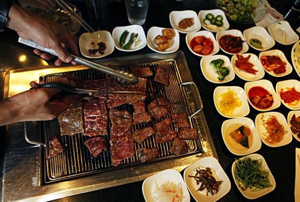 NEW FOR April 15, 2013
A fully armed missile of great music . . .
Nuclear BBQ - The Best Radio You Have Never Heard Vol - 207
1. Final Song - Orchestral Manoeuvres In The Dark Buy From iTunes
2. Violent Mood Swings - Stabbing Westward Buy From iTunes
3. Incident At Neshabur (live) - Santana Buy From iTunes*
4. This Is Why We Fight - The Decemberist Buy From iTunes
5. Wicked Game (solo unplugged) - Chris Isaak Buy From iTunes*
6. Don't Let Me Be Misunderstood (live) - Elvis Costello and the Attractions Buy From iTunes*
7. Imagination / Another Life (live) - Todd Rundgren Buy From iTunes
8. Shadow Of The Hierophant (2012) - Steve Hackett Buy From iTunes*
9. Come Together (live) - The Ike and Tina Turner Revue Buy From iTunes
10. Sister Morphine (live) - Marianne Faithfull Buy From iTunes*
11. All The Rowboats (live) - Regina Spektor Buy From iTunes*
12. Improv Too (live) - Bill Bruford and Patrick Moraz
13. Here Comes The Sun (Droz Remix) - The Beatles Buy From iTunes*

The Best Radio You Have Never Heard.
No test missiles fired since 2004 . . .
Accept No Substitute.
Click to leave comments on the Facebook page.

*Podcast version not available at iTunes; link will take you to an alternate version of the track
Don't forget to leave some feedback!