Vol. 208 | 05.01.2013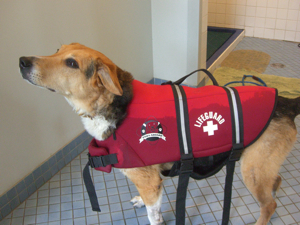 NEW FOR MAY 1, 2013
A lifeline of great music in or out of the water . . .
In Dog We Trust- The Best Radio You Have Never Heard Vol - 208
1. Short Tales Of The Black Forest - Al DiMeola w/ Chick Corea Buy From iTunes
2. Come On In My Kitchen (live) - Delaney And Bonnie And Friends Buy From iTunes*
3. Going Down The Road (live unplugged) - The Allman Brothers Band
4. Half Asleep At The Wheel (live) - Corky Siegel
5. Fell On Black Days (live unplugged) - Soundgarden Buy From iTunes*
6. Ohio - Patty Griffin w/ Robert Plant Buy From iTunes
7. In The Light (early) - Led Zeppelin Buy From iTunes*
8. Aladdin Sane - David Bowie Buy From iTunes
9. How Soon Is Now (live) - Johnny Marr Buy From iTunes*
10. Stories For Boys / Boy/Girl / Out Of Control (live) - U2 Buy from iTunes*
11. Nothing After This - Douglas J. McCarthy Buy From iTunes
12. Ashes Are Burning (live) - Renaissance w/ Andy Powell and Al Stewart Buy From iTunes*

The Best Radio You Have Never Heard.
Coming to your musical rescue since 2004 . . .
Accept No Substitute.
Click to leave comments on the Facebook page.

*Podcast version not available at iTunes; link will take you to an alternate version of the track
Don't forget to leave some feedback!