Vol. 209 | 05.15.2013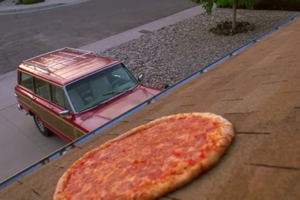 NEW FOR MAY 15, 2013
Something has to give and it might as well be straight from Perry's World to your ears . . .
Breaking Bad - The Best Radio You Have Never Heard Vol - 209
1. The Message - Grandmaster Flash and the Furious Five Buy From iTunes
2. Total Mass Retain (edit) - Yes Buy From iTunes
3. We're Not Gonna Take It (live) - The Who Buy From iTunes*
4. Free (live) - Chicago Buy From iTunes
5. Can't You Hear Me Knocking (live) - Mick Taylor Buy From iTunes*
6. The Carpet Crawlers - Steve Hacket w/ Ray Wilson Buy From iTunes*
7. Angel (footsteps) (live rehearsal) - Jeff Beck Buy From iTunes*
8. Earth Blues - Jimi Hendrix Buy From iTunes
9. Frozen Love - Buckingham / Nicks
10. Interstellar Overdrive / Corduroy (live) - Pearl Jam Buy From iTunes*
11. Harmony In My Head (live) - Buzzcocks Buy From iTunes*
12. Somebody To Shove - Soul Asylum Buy From iTunes
13. Luminol - Steven Wilson Buy From iTunes

The Best Radio You Have Never Heard.
Hitting the musical tipping point since 2004 . . .
Accept No Substitute.
Click to leave comments on the Facebook page.

*Podcast version not available at iTunes; link will take you to an alternate version of the track
Don't forget to leave some feedback!