Vol. 214 | 08.01.2013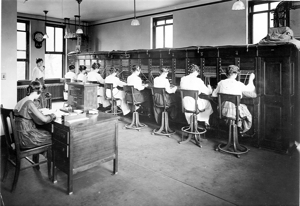 NEW FOR AUGUST 1, 2013
Dialing the right number for outstanding music.
Pick up the receiver, I'll make you a believer . . .
Busy Signaling - The Best Radio You Have Never Heard Vol - 214
1. No One Like You / If You Ask Me (I Won't Say No) - Pete Shelley Buy From iTunes*
2. A Ton Of Love - Editors Buy From iTunes
3. Staring At The Sun - California Transit Authority Buy From iTunes
4. Early Morning Blues - The Allman Brothers Band Buy From iTunes
5. Help Me (live) - Joni Mitchell Buy From iTunes*
6. Chelsea Monday (early) - Marillion Buy From iTunes
7. Unnamed - Rodrigo y Gabriela
8. Babe, I'm Gonna Leave You (live) - Robert Plant and the Sensational Shape Shifters Buy From iTunes*
9. Low Spark Of High Heeled Boys (live) - Steve Winwood Buy From iTunes*
10. You Can Call Me Al (live) - Paul Simon w/ David Byrne Buy From iTunes*
11. Awaken (live) - Yes Buy From iTunes*
The Best Radio You Have Never Heard.
Not your typical radio wrong number . . .
Accept No Substitute.
Click to leave comments on the Facebook page.

*Podcast version not available at iTunes; link will take you to an alternate version of the track
Don't forget to leave some feedback!