Vol. 216 | 09.01.2013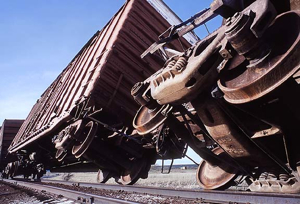 NEW FOR SEPTEMBER 1, 2013
I'll make you famous . . .
Off The Rails - The Best Radio You Have Never Heard Vol - 216
1. Crazy Train - Ozzy Osbourne Buy From iTunes
2. Instant Karma ! - John Lennon Buy From iTunes
3. Stupid Girl - The Rolling Stones Buy From iTunes
4. We Are Crazy - M. Frog (Jean-Yves Labat) Buy From iTunes
5. Death On Two Legs - Queen Buy From iTunes
6. Crazy On You (live) - The Decemberists
7. Shine On You Crazy Diamond (live unplugged) - David Gilmour Buy From iTunes*
8. Frankenstein (live) - The Edgar Winter Group Buy From iTunes*
9. Honky Tonk Woman (live) - Big Country
10. Crazy Mama (live) - J.J. Cale Buy From iTunes*
11. For What It's Worth (live) - Robert Plant Buy From iTunes*
12. All Time Low (alt) - Nine Inch Nails Buy From iTunes
13. (The Angels Wanna Wear My) Red Shoes / Purple Rain / Pump It Up (live) - Elvis Costello and The Imposters
14. New - Paul McCartney Buy From iTunes
15. I Wanna Be Sedated - The Ramones Buy From iTunes
The Best Radio You Have Never Heard.
Reached for the secret too soon . . .
Accept No Substitute.
Click to leave comments on the Facebook page.

*Podcast version not available at iTunes; link will take you to an alternate version of the track
Don't forget to leave some feedback!