Vol. 224 | 12.15.2013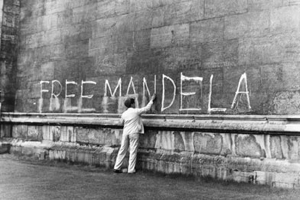 NEW FOR DECEMBER 15, 2013
Free At Last - The Best Radio You Have Never Heard - Vol. 224
And freedom tastes of reality . . .
1. These Days - Johnny Clegg and Savuka Buy From iTunes
2. The Boy In The Bubble (alt) - Paul Simon Buy From iTunes*
3. Sun City (alt) - Artists United Against Apartheid Buy From iTunes*
4. No More Apartheid - Peter Gabriel and Shankar
5. Free Nelson Mandela - Special AKA Buy From iTunes*
6. The Great Marsh / Rhayader / Rhayader Goes To Town (The Snow Goose 2013) - Camel Buy From iTunes*
7. Little One - Jimi Hendrix Experience Buy From iTunes
8. Can't Find My Way Home (live) - Eric Clapton featuring Yvonne Ellman Buy From iTunes*
9. Cinnamon Girl (live) - Neil Young Buy From iTunes
10. Country Honk (unplugged) - The Rolling Stones Buy From iTunes*
11. Hello Sailor / Salt Cay - Keith Emerson
12. No Future (alt) - The Sex Pistols Buy From iTunes

The Best Radio You Have Never Heard
The rainbow nation of music . . .
Accept No Substitute
*Podcast version not available at iTunes; link will take you to an alternate version of the track
Don't forget to leave some feedback!