Vol. 225 | 01.01.2014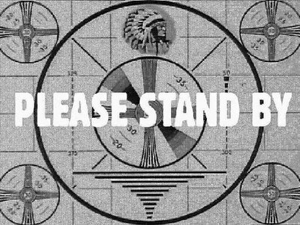 NEW FOR JANUARY 1, 2014
Time For 2014 - The Best Radio You Have Never Heard - Vol. 225
Ringing in, early and often . . .
1. Time (early) - Pink Floyd Buy From iTunes
2. Time Has Come Today - The Chambers Brothers Buy From iTunes
3. Time Is In My Side (live) - The Rolling Stones Buy From iTunes
4. Deja Vu (live unplugged) - Crosby, Stills, Nash and Young Buy From iTunes*
5. The Song Remains The Same (live) - Led Zeppelin Buy From iTunes*
6. The Rain Song (live unplugged) - Heart
7. Barracuda - Slash w/ Fergie
8. Worry, Worry (live) - Buddy Guy w/ Stevie Ray Vaughn Buy From iTunes*
9. I Ain't Got You (live) - Ron Wood w/ Mick Taylor Buy From iTunes*
10. The Green Manalishi (With The Two Pronged Crown) (live) - Fleetwood Mac Buy From iTunes*
11. Fortunate Son - John Fogerty w/ Foo Fighters Buy From iTunes
12. The Ghost Of Tom Joad (2014) - Bruce Springsteen and the E Street Band w/ Tom Morello Buy From iTunes*
13. Auld Lang Syne - Dropkick Murphys

The Best Radio You Have Never Heard
Totally pyschadelicized . . .
Accept No Substitute
*Podcast version not available at iTunes; link will take you to an alternate version of the track
Don't forget to leave some feedback!