Vol. 226 | 01.15.2014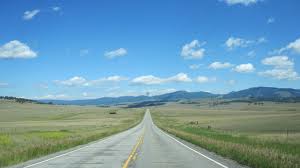 NEW FOR JANUARY 15, 2014
If my feeble mind serves me correctly (it generally doesn't), I believe this is the eighth year that Rick From New York has churned thru the mass of tracks that have been played in the entire previous year and put together the now world famous Rick's Picks, the BRYHNH year in review. Not your typical "best of" list of new releases (although Rick does take a fancy to the new ones.) Rick has access to plow thru everything played throughout the year and put together a highlight reel, which at this point I look forward to as much as any BRYHNH listener does.
The road is long. And between myself, Paulie, Vinnie and Cuco, we've picked up passenger Rick from New York for this leg of the trip.
Now if he would just get that damned ether-soaked rag off the floor of the red convertible before we all get pinched . . .
We now join Rick in progress . . .
This year, in compiling my picks I have tried to reflect those artists who consistently go their own way regardless of the times or trends, much like Mr. Bax himself. Twice a month for nine years Perry has led us behind the velvet rope and escorted us downstairs into Perry's World where we are treated to the contents of his musical mind. By turns topical, whimsical and ethereal, but always rocking...
Best,
Rick from New York

Blue Highways - The Road Not Taken - Rick's Picks 2013
1. The Ballad Of Peter Pumpkinhead (2013) - XTC Buy From iTunes*
2. Teacher (alt) - Jethro Tull Buy From iTunes
3. Ghost Town (live)* / Refuse To Be Saved - Elvis Costello and The Roots Buy From iTunes
4. Rock 'n' Roll (live) - Lou Reed Buy From iTunes
5. Shortyville - Trombone Shorty Buy From iTunes
6. King Of The World / Can't Get What You Want (live) - Joe Jackson Trio Buy From iTunes
7. Mexican Vacation (Kids In the Candlelight) (live) - Elton John Buy From iTunes
8. Normal Person - Arcade Fire Buy From iTunes
9. New Town Velocity - Johnny Marr Buy From iTunes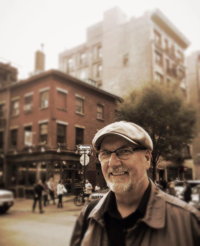 10. A Ton Of Love - Editors Buy From iTunes
11. All Signs Of Life - Alison Moyet Buy From iTunes
12. When Will I See You Again? - Anders Osborne Buy From iTunes
13. Thunder Road (live solo acoustic) - Tori Amos
14. Sway (live) - Alejandro Escovedo Buy From iTunes*
The Best Radio You Have Never Heard.
Still haven't stopped to ask for directions on the road to nowhere . . .
Accept No Substitute.

*Podcast version not available at iTunes; link will take you to an alternate version of the track
Don't forget to leave some feedback!