Vol. 228 | 02.15.2014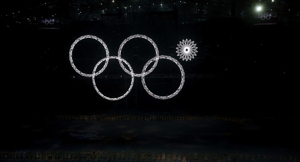 NEW FOR FEBRUARY 15, 2014
Missing O-Ring - The Best Radio You Have Never Heard - Vol. 228
Has anyone seen Gollum recently? We may have a suspect . . .
1. The Firebird Suite (Finale of The Rite Of Spring) - Igor Stravinsky / Leonard Bernstein w/ New York Philharmonic Orchestra Buy From iTunes
2. Siberian Khatru - Yes Buy From iTunes*
3. Mother Russia (live unplugged) - Renaissance Buy From iTunes*
4. Dominion / Mother Russia - Sisters Of Mercy Buy From iTunes
5. Badge / Let it Rain (live) - Eric Clapton Buy From iTunes*
6. Sultans Of Swing (live) - Mark Knopfler Buy From iTunes*
7. Do The Strand / Editions Of You (live) - Roxy Music Buy From iTunes*
8. Highway To Hell (live) - Bruce Springsteen and the E Street Band w/ Tom Morello
9. Light My Fire (live) - Gov't Mule w/ Robbie Krieger
10. Lullaby (live) - Jimmy Page and Robert Plant
The Best Radio You Have Never Heard
Multiple gold medal winner . . .
Accept No Substitute
*Podcast version not available at iTunes; link will take you to an alternate version of the track
Don't forget to leave some feedback!