Vol. 237 | 07.01.2014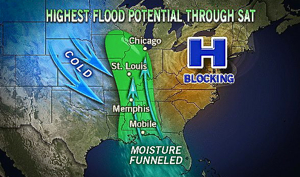 NEW FOR JULY 1, 2014
Rainy Day, Listen Away - The Best Radio You Have Never Heard - Vol. 237
Lay back and listen on a rainy day . . .
1. Rain (live) - The Allman Brothers Band
2. Rainy Day, Dream Away - Taj Mahal and Robben Ford
3. Still Raining, Still Dreaming - The Jimi Hendrix Experience Buy From iTunes
4. Let It Rain (live) - Eric Clapton w/ Mark Knopfler and Phil Collins Buy From iTunes*
5. Red Rain (live) - Peter Gabriel Buy From iTunes*
6. It's Raining - Irma Thomas / Walter Washington / George Porter Jr. Buy From iTunes*
7. A Hard Rain's A-Gonna Fall (live) - Bob Dylan w/ Mick Taylor Buy From iTunes*
8. Dazed and Confused - Jake Holmes Buy From iTunes
9. Ramble On (live unplugged) - Train
10. Thank You - Tori Amos Buy From iTunes
11. Gallows Pole (early) - Led Zeppelin Buy From iTunes
12. Eastern Intrigue / Initiation (live) - Todd Rundgren and Utopia Buy From ITunes
13. Fountain Of Salmacis (live) - Steve Hackett Buy From iTunes*
14. Jumping Someone Else's Train (live) - The Cure Buy From iTunes*
15. Satellite of Love (live studio) - Joseph Arthur and Reni Lane Buy From iTunes*
The Best Radio You Have Never Heard
Flooding basements, cars, commutes and workouts with great music since 2004 . . .
Accept No Substitute
Click to join the conversation on the Facebook page.
*Podcast version not available at iTunes; link will take you to an alternate version of the track
Don't forget to leave some feedback!