Vol. 236 | 06.15.2014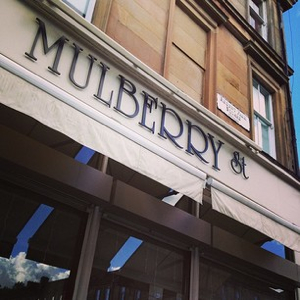 NEW FOR JUNE 15, 2014
Better Ask Around - The Best Radio You Have Never Heard - Vol. 236
Ask anyone in the know, and the answer for those who take music seriously is always the same; The Best Radio You Have Never Heard . . .
1. Who Are You (Keith Droz Mix) - The Who Buy From iTunes*
2. Big Man On Mulberry Street (live) - Billy Joel Buy From iTunes
3. Big Mouth Strikes Again / How Soon Is Now (live) - Johnny Marr Buy From iTunes*
4. Here Comes The Flood (live) - Peter Gabriel Buy From iTunes*
5. Carpet Crawlers (live) - Steve Hackett w/ Ray Wilson Buy From iTunes*
6. Military Madness (live) - Crosby, Stills, Nash, and Young Buy From iTunes 7.8.14
7. Doctor My Eyes (live) - Jackson Browne Buy From iTunes*
8. The Fever (live unplugged) - Bruce Springsteen Buy From iTunes*
9. Words of Wonder / Get Up, Stand Up (live simultaneously from around the world) - Keith Richards w/ Aztec Indians / Keb' Mo' / The PFC Band et al Buy From iTunes
10. Positive Vibrations (live) - Bob Marley and the Wailers Buy From iTunes*
11. Walk (And Don't Look Back) (live) - Peter Tosh w/ Mick Jagger Buy From iTunes*
12. White Summer / Black Mountain Side (Live) - Led Zeppelin Buy From iTunes
The Best Radio You Have Never Heard
Asked and answered . . .
Accept No Substitute
Click to join the conversation on the Facebook page.
*Podcast version not available at iTunes; link will take you to an alternate version of the track
Don't forget to leave some feedback!