Vol. 241 | 09.01.2014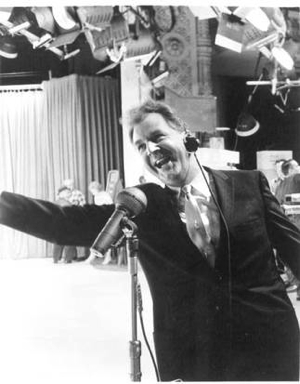 NEW FOR SEPTEMBER 1, 2014
Never going to get the Don Pardo show intro now . . .

Play, Don . . . - The Best Radio You Have Never Heard Vol. 241
1. The Illinois Enema Bandit (live) - Frank Zappa Buy From iTunes
2. Excitable Boy (live) - Warren Zevon Buy From iTunes*
3. Every Word Means No (live) - Let's Active Buy From iTunes*
4. Durango 95 / Teenage Lobotomy (live) - The Ramones Buy From iTunes*
5. Fortunate Son (live) - John Fogerty Buy From iTunes*
6. While My Guitar Gently Weeps (live) - George Harrison w/ Eric Clapton Buy From iTunes*
7. Apache Tears - Emmylou Harris / The Milk Carton Kids Buy From iTunes
8. Girl From The North Country (live) - Pete Townshend Buy From iTunes*
9. Dear God (2014) - XTC Buy From iTunes*
10. Mayor Of Simpleton (live) - Joe Jackson
11. Can't Find My Way home (live) - Bonnie Raitt
12. Bloody Well Right - Carl Verheyen Buy From iTunes
13. Come On In My Kitchen (live) - Johnny Winter Buy From iTunes*
14. See No Harm - Tinsley Ellis Buy From iTunes
15. L.A. (live) - Neil Young
The Best Radio You Have Never Heard.
Hoping to introduce as many acts as Don Pardo before the end of time . . .
Accept No Substitute
Click to leave comments on the Facebook page.

*Podcast version not available at iTunes; link will take you to an alternate version of the track
Don't forget to leave some feedback!