Vol. 242 | 09.15.2014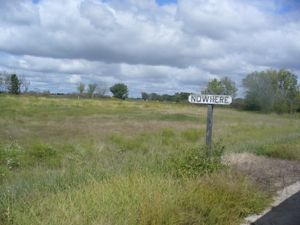 NEW FOR SEPTEMBER 15, 2014
Can't get there from here . . .

Now Hear - The Best Radio You Have Never Heard Vol. 242
1. Road To Nowhere (live) - David Byrne and St. Vincent Buy From iTunes*
2. This Is Where You Can Reach Me - U2 Free From iTunes
3. Train To Nowhere - Eric Clapton w/ Mark Knopfler and Don White Buy From iTunes
4. Everybody Knows This Is Nowhere - Neil Young and Crazy Horse Buy From iTunes
5. Moonlight Mile - Cowboy Junkies Buy From iTunes
6. Down The Wrong Way (live) - Chrissie Hynde Buy From iTunes
7. Procession / Father To Son (live) - Queen Buy From iTunes
8. Born On The Bayou (live) - The Who
9. Put Your Money Down (early) - Pete Townshend Buy From iTunes*
10. Peppermint Lump - Angie Buy From iTunes
11. Chelsea Hotel '78 (live unplugged) - Alejandro Escovedo and Susan Volez Buy From iTunes*
12. Little Maggie - Robert Plant and the Sensational Space Shifters Buy From iTunes
13. Kashmir (live) - Jimmy Page and Robert Plant Buy From iTunes*
14 Bolero (remix) - King Crimson
The Best Radio You Have Never Heard.
Putting on the hard musical miles for the past decade . . .
Accept No Substitute
Click to leave comments on the Facebook page.

*Podcast version not available at iTunes; link will take you to an alternate version of the track
Don't forget to leave some feedback!