Vol. 243 | 10.01.2014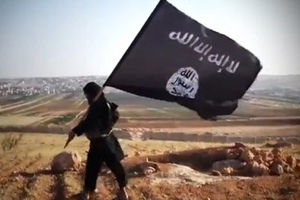 NEW FOR OCTOBER 1, 2014
When your musical choices get tough, the world harkens . . .

Who You Gonna Call ? - The Best Radio You Have Never Heard Vol. 243
1. Trapped - Utopia Buy From iTunes
2. Somebody Got Murdered - The Clash Buy From iTunes
3. Know Your Enemy (live) - Green Day Buy From iTunes*
4. Welcome To The Occupation (live) - R.E.M. Buy From iTunes
5. Showdown (live) - Jeff Lynne's Electric Light Orchestra Buy From iTunes*
6. War, No More Trouble (live) - Bob Marley and The Wailers Buy From iTunes*
7. One Of These Days (live) - Pink Floyd Buy From iTunes*
8. Blackbird (live) - Crosby, Stills, Nash and Young Buy From iTunes
9. America (live) - Graham Nash
10. Cheap Day Return / Mother Goose (live) - Jethro Tull Buy From iTunes*
11. Oh Well / The Green Manalishi (With the Two Prong Crown) (live) - Adam Sweet
12. I Just Want To Make Love To You (unplugged) - Foghat Buy From iTunes*
13. Hear My Train A Comin' (acoustic) - Jimi Hendrix Buy From iTunes
14. Fallen Angel (early) - King Crimson Buy From iTunes*
15. One For The Vine (live) - Genesis Buy From iTunes*
The Best Radio You Have Never Heard.
Your musical boots on the ground since 2004 . . .
Accept No Substitute
Click to leave comments on the Facebook page.
*Podcast version not available at iTunes; link will take you to an alternate version of the track
Don't forget to leave some feedback!