Vol. 246 | 11.15.2014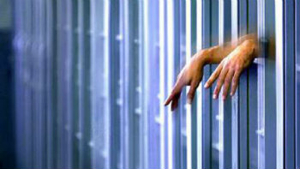 NEW FOR NOVEMBER 15, 2014
Where passing the time seems like the perfect place for BRYHNH . . .

Sent Up The River - The Best Radio You Have Never Heard Vol. 246
1. The Lost Art Of Conversation / Night Light / Allons-Y (1) / Autumn / Allons-Y (2) / Talkin' Hawkin' - Pink Floyd Buy From iTunes
2. Firth Of Fifth (live excerpt) - Steve Hackett Buy From iTunes*
3.The River (live) - Bruce Springsteen and the Seeger Session Band Buy From iTunes*
4. Down By The River (live unplugged) - Neil Young Buy From iTunes
5. Going To California (early) - Led Zeppelin Buy From iTunes
6. It Ain't Me Babe (early) - Bob Dylan and The Band Buy From iTunes
7. Mr. Tambourine Man / Eight Miles High (live) - The Byrds Buy From iTunes*
8. Overture: "Mountain Top Sunrise" / Communion With The Sun (live) - Todd Rundgren and Utopia
10. Sound Chaser (early) - Yes Buy From iTunes*
11. Frame By Frame (alt) - King Crimson
12. Beware My Love (early) - Paul McCartney and Wings w/ John Bonham Buy From iTunes
13. Say Hello To Chicago - Neil Young Buy From iTunes
We have a winner !
Charles Gammill of Colorado left us a comment on our iTunes Store page and is now the proud owner of an official BRYHNH hoodie. Our thanks and congrats to him.
The Best Radio You Have Never Heard.
Been up many creeks without a paddle . . .
Accept No Substitute
Click to leave comments on the Facebook page.
*Podcast version not available at iTunes; link will take you to an alternate version of the track
Don't forget to leave some feedback!