Vol. 255 | 04.01.2015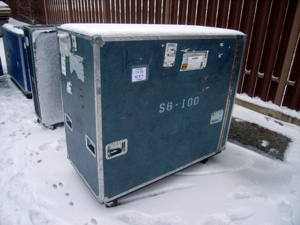 NEW FOR MARCH 15, 2015
Flight Case - The Best Radio You Have Never Heard - Vol. 255
Where the cockpit door is always open . . .
1. Glow Girl - The Who Buy From iTunes
2. (She's A) Sensation (live) - Pete Townshend w/ Tracy Langham
3. Ask Your Angel - Aural Elixir Buy From iTunes
4. Enjoy The Silence - Tori Amos Buy From iTunes
5. I Don't Live Today (early pb mix) - Jimi Hendrix Experience Buy From iTunes*
6. It Came Out Of The Sky - Creedence Clearwater Revival Buy From iTunes
7. Misty Mountain Hop (alt) - Led Zeppelin Buy From iTunes
8. The Lemon Song (live) - Jack White w/ Robert Plant
9. How Many More Times (live) - Alabama Shakes
10. While The Song Remains The Same - Noel Gallagher's High Flying Birds Buy From iTunes
11. Bad Habits - Doug Balmain Buy From iTunes
12 Sugar Magnolia (live) - Grateful Dead Buy From iTunes*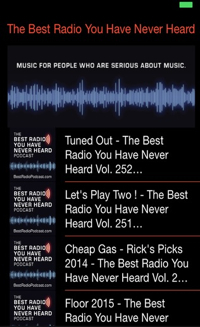 13. Cool For Cats (live) - Squeeze Buy From iTunes*
14. Easter (live) - Patti Smith Buy From iTunes*
15. Layla (live) - Eric Clapton Buy From iTunes*
And a very special April 1, 2015 offer. The BRYHNH App is now available and ready for you to add to your iPhone or iPad. Now never leave the house without every episode of The Best Radio You Have right in your pocket, 24/7.





The Best Radio You Have Never Heard
Medically controlled for your safety . . .
Accept No Substitute
Click to join the conversation on the Facebook page.
*Podcast version not available at iTunes; link will take you to an alternate version of the track
Don't forget to leave some feedback!