Vol. 262 | 07.01.2015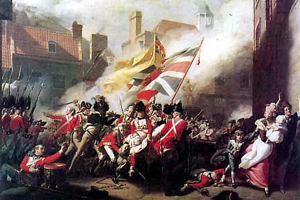 NEW FOR JULY 1, 2015
Freedom Ain't Free - The Best Radio You Have Never Heard - Vol. 262
Freedom ain't free. And now, at almost prices you can't afford . . .
1. Dancing With The Moonlit Knight (live) - Genesis Buy From iTunes*
2. America (live) - Renaissance
3. First Flash Of Freedom (live) - Tom Petty and The Heartbreakers Buy From iTunes*
4. Freedom Fighters (live) - Todd Rundgren's Utopia Buy From iTunes
5. Body Count / Cop Killer (live) - Body Count Buy From iTunes*
6. Dance Me This / Pachuco Gavotte - Frank Zappa
7. Monsters - Al Di Meola Buy From iTunes
8. A Quick One, While He's Away (live) - The Who Buy From iTunes*
9. Young Man Blues (live) - Foo Fighters
10. Burning Thunder - Lazer Lloyd Buy From iTunes
11. It's Yourself / Los Endos 2015 (pb alt mix) - Genesis Buy From ITunes*
12. Love Is The Answer - Utopia Buy From iTunes
The Best Radio You Have Never Heard
More musical freedom than anywhere on or off the airwaves . . .
Accept No Substitute
Click to join the conversation on the Facebook page.
*Podcast version not available at iTunes; link will take you to an alternate version of the track
Don't forget to leave some feedback!