Vol. 269 | 10.15.2015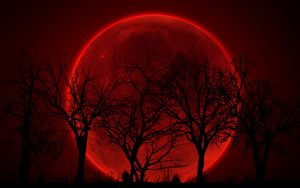 NEW FOR OCTOBER 15, 2015
Ghost Pepper Treats - The Best Radio You Have Never Heard - Vol. 269
Just asking for a soaping, an egging, a TP job, or a visit from the cops . . .
1. Speak To Me / Breathe / On The Run (live) - Pink Floyd Buy From iTunes
2. Bela Lugosi's Dead - Bauhaus Buy From iTunes
3. Lazarus (2015) - Steven Wilson Buy From iTunes*
4. Funky 15 - Dweezil Zappa
5. Forgiveness (alt) - Editors Buy From iTunes
6. Munich (live unplugged) - R.E.M. Buy From iTunes*
7. Ode To Joy - Joe Jackson Buy From iTunes
8. Firth Of Fifth (live) - Djabe w/ Steve Hackett Buy From iTunes*
9. Jessica (live) - Warren Haynes Band Buy From iTunes*
10 In Memory Of Elizabeth Reed (live) - The Allman Brothers Band Buy From iTunes*

The Best Radio You Have Never Heard
Where the kids never come back for another "treat."
Accept No Substitute
Click to join the conversation on the Facebook page.
*Podcast version not available at iTunes; link will take you to an alternate version of the track
Don't forget to leave some feedback!