Vol. 281 | 03.15.2016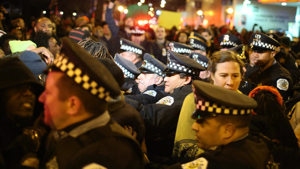 NEW FOR MARCH 15, 2016
The Demagogue That Insisted To Sing - The Best Radio You Have Never Heard - Vol. 281
Sometimes you've just got to give it a rest . . .
1. Chicago (live) - Crosby, Stills, Nash and Young Buy From iTunes
2. Street Fighting Man (live) - The Rolling Stones Buy From iTunes*
3. Dialogue, Pts. 1 & 2 (live) - Chicago Buy From iTunes
4. Mystery and Mayhem / The Pinnacle - Kansas Buy From iTunes
5. Amazing Journey / Sparks / Underture (live) The Who Buy From iTunes*
6. The Rock / Love Reign O'er Me (live) - The Who Buy From iTunes*
7. The Sahara Of Snow (live) - Bruford Buy From iTunes*
8. Karn Evil 9 (second impression) (live) - Paul Gilbert Buy From iTunes
9. The Raven That Refused To Sing (early) - Steven Wilson Buy From iTunes*
The Best Radio You Have Never Heard
Singing like a canary since 2004 . . .
Accept No Substitute
Click to join the conversation on the Facebook page.
*Podcast version not available at iTunes; link will take you to an alternate version of the track
Don't forget to leave some feedback!