Vol. 289 | 07.01.2016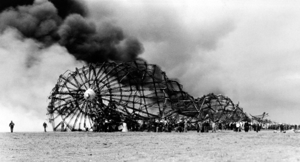 NEW FOR JULY 1, 2016
Flashpoint Ordeal - The Best Radio You Have Never Heard - Vol. 289
Flaming music for incendiary times . . .
1. The Song Remains The Same / The Rain Song (live) - Led Zeppelin Buy From iTunes
2. A Boat Lies Waiting / The Blue (live) - David Gilmour
3. Alabama Woman Blues - Eric Clapton Buy From iTunes
4. Trouble No More (live) - Muddy Waters Buy From iTunes
5. Southbound (unplugged) - The Allman Brothers Band Buy From iTunes*
6. We Are Truth / Knowledge - Jon Anderson and Roine Stolt Buy From iTunes
7. After The Ordeal / The Cinema Show / Aisle Of Plenty (live) - Steve Hackett Buy From iTunes
8. Supermoon - Neko Case / k.d. lang / Laura Veirs Buy From iTunes
9 There Will Be Time (live) - Mumford and Sons w/ Baaba Maal, Beatenberg, and The Very Best Buy From iTunes
The Best Radio You Have Never Heard
Reeking of gunpowder year-round . . .
Accept No Substitute
Click to join the conversation on the Facebook page.
*Podcast version not available at iTunes; link will take you to an alternate version of the track
Don't forget to leave some feedback!