Vol. 293 | 09.01.2016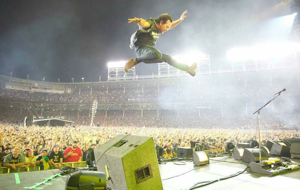 NEW FOR SEPTEMBER 1, 2016
A Hard Days Week - The Best Radio You Have Never Heard - Vol. 293
And I been working like three dogs . . .
1. I've Got A Feeling (live) - Pearl Jam
2. A Hard Days Night (live) - The Beatles Buy From iTunes
3. Tomorrow Never Knows (live) - Govt. Mule Buy From iTunes*
4. Within You, Without You / Just As Strange (live) - Tedeschi Trucks Band Buy From iTunes*
5. Courage / New Orleans Is Sinking (live) - The Tragically Hip Buy From iTune*
6. Gloria: In Excelsis Deo (live) - Patti Smith Buy From iTunes*
7. Machines Of War - Joseph Arthur Buy From iTunes
8. King Is White and In The Crowd (live) - Simple Minds Buy From iTunes
9. Makes Me Think Of Home - Ray Wilson Buy From iTunes
10. White Mountain (live) - Genesis Buy From iTunes*
11. The Voyage Of Eight Eighteen - Kansas Buy From iTunes
12. Neither Street - Bodast Buy From iTunes
13. America The Beautiful (live) - Frank Zappa Buy From iTunes
The Best Radio You Have Never Heard
Never experienced the tragedy of defeat . . .
Accept No Substitute
Click to join the conversation on the Facebook page.
*Podcast version not available at iTunes; link will take you to an alternate version of the track
Don't forget to leave some feedback!