Vol. 304 | 02.15.2017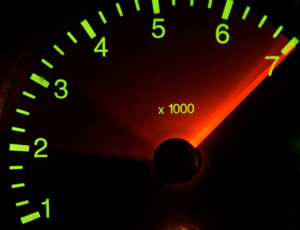 NEW FOR FEBRUARY 15, 2017
Revolutions Per Minute - The Best Radio You Have Never Heard - Vol. 304
And the tachometer is screaming . . .
1. Where's The Revolution - Depeche Mode Buy From iTunes
2. Train Kept A Rollin' (live) - Aerosmith w/ Jimmy Page Buy From iTunes*
3. The Revolution Starts Now - Steve Earle Buy From iTunes
4. Don't Let Me Down (live) - The Beatles Buy From iTunes
5. Heroes / Changes (live) - David Bowie
6. Sally Was A Cop (live unplugged) - Alejandro Escovedo Buy From iTunes*
7. The End - The Doors Buy From iTunes
8. Trilogy (live/studio) - Carl Palmer / Emerson, Lake and Palmer Buy From iTunes
9. In The Skeleton Gallery - Steve Hackett Buy From iTunes
10. Suite: Ballet For A Girl From Buchannon (2017 Steven WIlson Mix) - Chicago Buy From iTunes
a. Make Me Smile
b. So Much To Say, So Much To Give
c. Anxiety's Moment
d. West Virginia Fantasies
e. Colour My World
f. To Be Free
g. Now More Than Ever
11. The Killing Moon (live unplugged) - Ian McCulloch Buy From iTunes*
The Best Radio You Have Never Heard
Always running at "eleven.".
Accept No Substitute
Click to join the conversation on the Facebook page.
*Podcast version not available at iTunes; link will take you to an alternate version of the track
Don't forget to leave some feedback!