Vol. 257 | 05.01.2015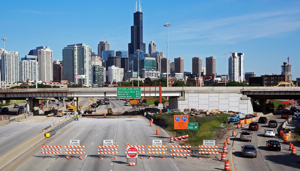 NEW FOR MAY 1, 2015
Traffic Revolt - The Best Radio You Have Never Heard - Vol. 257
Where there were April showers now bloometh the best May music on the internet . . .
1. Rock and Roll Stew (alt) - Traffic Buy From iTunes*
2. Dear Mr. Fantasy (live) - The Jimi Hendrix Experience w/ Buddy Miles
3. All Along The Watchtower (live) - Dave Mason and Jim Capaldi Buy From iTunes
4. Presence Of The Lord (live) - Eric Clapton, Pete Townshend, Ron Wood, Steve Winwood, Rick Gretch, Jim Capaldi, et al Buy From iTunes
5. Glad / Freedom Rider (live) - Traffic Buy From iTunes*
6. Elk - Martin Gore Buy From iTunes
7. Love Will Tear Us Apart (live) - Joy Division Buy From iTunes*
8. Lark's Thrack (live) - Robert Fripp and the League Of Crafty Guitarists
9. Skunk Blues (live) - Jeff "Skunk" Baxter, Buzzy Feiten, James Herrah, Teddy Castellucci
10. Sultans Of Swing (live) - Mark Knopfler Buy From iTunes*
11. Spectral Mornings 2015 (pb extended mix) - Rob Reed, Christina Booth, Steve Hackett, Nick Beggs, Nick D'Virgilio & David Longdon Buy From iTunes*
12. Can't You Hear Me Knocking (early) - The Rolling Stones Buy From iTunes
The Best Radio You Have Never Heard
A musical traffic jam in your mind . . .
Accept No Substitute
Click to join the conversation on the Facebook page.
*Podcast version not available at iTunes; link will take you to an alternate version of the track
Don't forget to leave some feedback!