Vol. 286 | 05.15.2016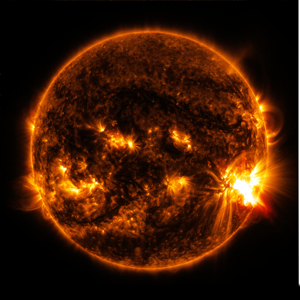 NEW FOR MAY 15, 2016
Essential Notification - The Best Radio You Have Never Heard - Vol. 286
Persephone's arrival is getting close to a day late and a dollar short . . .
1. We Wait For Sunrise - The Winston Giles Orchestra Buy From iTunes
2. Sao Paulo Sunrise / Costa del Sol / Marvelous Moses - Nektar Buy From iTunes
3. Stargate / Sunfield - Starcastle Buy From iTunes
4. In The Sun (unplugged) - Joseph Arthur and Michael Stipe Buy From iTunes
5. Fillmore East - Santana Buy From iTunes
6. Fire Down Below - Graham Nash Buy From iTunes
7. Tell Me Something Good (live) - Bonnie Raitt
8. Moonshine - Soul Asylum Buy From iTunes
9. Hey Joe (live) - Bad CompanyBuy From iTunes
10. Highway 49 - Howlin' Wolf Band w/ Eric Clapton, Steve Winwood, Bill Wyman and Charlie Watts Buy From iTunes
11 The Little House I Used To Live In - Frank Zappa and The Mothers Buy From iTunes
The Best Radio You Have Never Heard
Notifying on the 1st and 15th of every month since 2004 . . .
Accept No Substitute
Click to join the conversation on the Facebook page.
*Podcast version not available at iTunes; link will take you to an alternate version of the track
Don't forget to leave some feedback!