Vol. 300 | 12.15.2016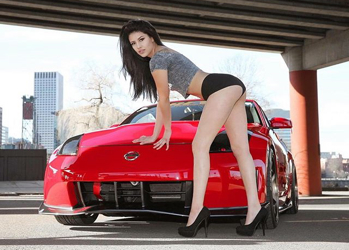 NEW FOR DECEMBER 15, 2016
Jesus Built My Hotrod - The Best Radio You Have Never Heard - Vol. 300
Where you come from is gone. Where you thought you were going to was never there. Where you are ain't no good, unless you can get away from it.
Nobody with a good car needs to worry about nothing. You understand?
1. Ride 'Em On Down - The Rolling Stones Buy From iTunes
2. Boss Of The Blues - Dave Alvin and The Guilty Women Buy From iTunes
3. Driven To Tears (live) - Sting Buy From iTunes*
4. Jesus Built My Hotrod - Ministry Buy From iTunes
5. Bad Motor Scooter (live) - Montrose Buy From iTunes*
6. Race With The Devil On A Spanish Highway (live) - Al DiMeola Buy From iTunes*
7. Cars Hiss By My Window - The Doors Buy From iTunes
8. King Of The Mountain (live) - Kate Bush Buy From iTunes
10. The Sahara Of Snow (live) - U.K. Buy From iTunes*
11. Knife-Edge (live) - Emerson, Lake and Palmer Buy From iTunes
12. Reach Down (early) - Temple Of The Dog Buy From iTunes
The Best Radio You Have Never Heard
More musical torque than a dragster at US 30 on a Sunday afternoon.
Accept No Substitute
Click to join the conversation on the Facebook page.
*Podcast version not available at iTunes; link will take you to an alternate version of the track
Don't forget to leave some feedback!