Vol. 301 | 01.01.2017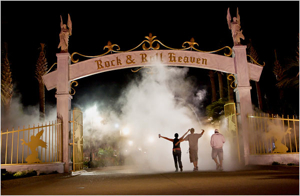 NEW FOR JANUARY 1, 2017
In The Wake Of 2016 - The Best Radio You Have Never Heard - Vol. 301
Revisiting the dark cloud that was 2016 . . .
Note: This episode exceed the usual 80 minutes length and therefore will not fit on a standard CD for those who expand to wav/aif and burn as an audio disc.
1. Auld Lang Syne / Purple Rain (live) - Prince
2. Life On Mars (live) - David Bowie Buy From iTunes
3. Lazarus - David Bowie Buy From iTunes
4. Take It Easy (live) - Bruce Springsteen & The E Street Band
5. Long Road Out Of Eden - Eagles Buy From iTunes
6. Wooden Ships - Jefferson Airplane Buy From iTunes
7. Jumpin' Jack Flash / Youngblood (live) - Leon Russell, George Harrison, Eric Clapton et al Buy From iTunes
8. Magnetic (alt) - Earth, Wind & Fire Buy From iTunes
9. Tower Of Song (live) - Leonard Cohen Buy From iTunes
10. Cadence & Cascade (early) - King Crimson Buy From iTunes
11. Karn Evil 9 / Impression 2 & 3 (alt) - Emerson, Lake and Palmer Buy From iTunes
12. Abbey Road Medley (Keith Droz Reassembly) - The Beatles Buy From iTunes*
The Best Radio You Have Never Heard
Looking to the heavenly choir now more than ever.
Accept No Substitute
Click to join the conversation on the Facebook page.
*Podcast version not available at iTunes; link will take you to an alternate version of the track
Don't forget to leave some feedback!