Vol. 302 | 01.15.2017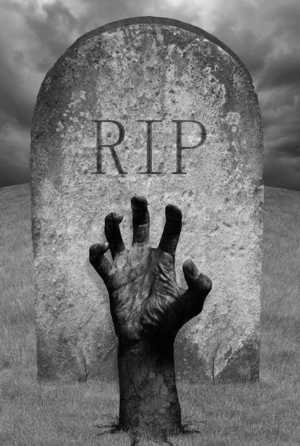 NEW FOR JANUARY 15, 2017
For a full 10 years now, (math properly checked this time) BRYHNH producer Rick From New York has been tasked for what has developed into one of each year's most anticipated shows. This annual event is Rick's perspective on the best tracks played on BRYHNH from the previous year, affectionately known as Rick's Picks.
Now to be sure, this end of year "Best Of" list is not what you might expect. This is Rick From New York meticulously sifting through Volumes 274 - 300 and choosing the finest tracks, both new releases and classics you may or may not have ever heard before, that graced the BRYHNH feed from the past year.
And again, Rick has picked a list of winners like a six year old can pick a booger.
As you will read below, there is a dispute over the linear nature of the events that led up to the thematic content dispute between episodes 301 and 302 that Rick attributes to a Mexican cactus debauch. But I heartily say this can only be settled by a Mexican cactus summit on my turf. Where my people can provide protection.
It was only business, Rick. I always liked you.
So as the bell rings to start round one, I present to you: Not Dead Yet - Rick's Picks 2016
We now join Rick in progress . . .
I've been doing this for a while now.
In December, every year since 2006, I get a little kernel of anxiety in the pit of my stomach as the deadline for the January 15th "Rick's Picks" approaches. I want to do a good job of representing BRYHNH, staying true to the Brand while inserting my own take on the year's offerings, but... am I up to it?
A couple of times I thought about trying to back out because, after all, December can be a crazy-busy time and believe it or not, putting this podcast together has more to it than you might think, as I have written about previously. This year the kernel became a throbbing mass as I realized that my ears had died to most of my musical interests. Because the nature of my obsessions are not fully understood, or under control, I am constantly led down odd streets, and sometimes... blind alleys. How else to explain my year-long obsession with the music of "Hamilton: an American Musical"?
December arrived once again, along with the gnawing realization that I had only a very short time to immerse myself in the BRYHNH universe to pull out an acceptable contribution. Well, inspiration arrived just like a shiny Christmas morning; how could I not acknowledge the passing of so many music icons in 2016? All I had to do was cherry-pick the years' podcasts for my dearly departed playlist! Perfect! And easy, I thought. I promptly emailed Perry Bax with my idea, to which he responded with a hearty thumbs up, and encouragement that I was "on a good track".
Imagine my surprise when on 01.01.17 "In the Wake of 2016" drops. Bowie, Prince, Russell, Frey and Emerson...all there. Even a belated Leonard Cohen track I had planned on using on my fadeout!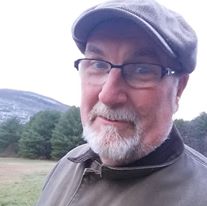 Was I upset? No. Taken aback? Definitely. But what's a bit of larceny between friends, eh? I may have emailed during a Mexican Holiday Tequila Debauch and in the cold light of day (ouch!), I'm sure Mr. Bax thought it was HIS idea.
Just to prove that I remain light on my feet after all these years, here is my musical riposte to "In the Wake of 2016".
Ladies and Gents, I give you "Rick's Picks for 2016: Not Dead Yet".
Alive and kicking, Rick from New York
Not Dead Yet - Rick's Picks 2016
1. After Midnight (live) - Eric Clapton w/ Derek Truck and Doyle Bramhill Buy From iTunes*
2. Street Fighting Man (live) - The Rolling Stones Buy From iTunes*
3. After The Gold Rush (live) - Neil Young w/ The Promise of Real Buy From iTunes
4. Woodstock (live) - Joni Mitchell Buy From iTunes*
5. Wristband (live) - Paul Simon Buy From iTunes
6. Tomorrow Never Knows (live) - Govt. Mule Buy From iTunes*
7. Hey Joe (live) - Bad Company Buy From iTunes
8. Big Yellow Taxi (live) - Joe Jackson
9. Oops ! I Did It Again (live) - Richard Thompson Buy From iTunes*
10. Peaches en Regalia (live) - Phish Buy From iTunes
11. I Want More (live) - Tedeschi Trucks Band Buy From iTunes*
12. Smash The Mirror / We're Not Gonna Take it (live) - The Who Buy From iTunes
13. The Greatest Thing (live) - Elvis Costello and The Attractions Buy From iTunes*
14. Beautiful (live) - Carole King Buy From iTunes
15. There Will Be Time (live) - Mumford and Sons w/ Baaba Maal, Beatenberg, and The Very Best Buy From iTunes
The Best Radio You Have Never Heard.
Just another piece of billion year old carbon.
Accept No Substitute.
*Podcast version not available at iTunes; link will take you to an alternate version of the track
Don't forget to leave some feedback!