Vol. 349 | 11.01.2018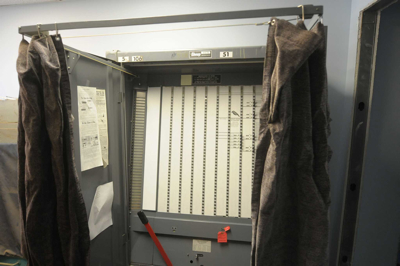 NEW FOR NOVEMBER 1, 2018
Rock The Vote - The Best Radio You Have Never Heard - Vol. 349
Make your voice carry . . .
1. The Revolution Starts Now (live) - Steve Earle and The Dukes Buy From iTunes*
2. The Rising (solo acoustic) - Bruce Springsteen Buy From iTunes*
3. I Am A Patriot / Throw Your Hatred Down (live) - Pearl Jam Buy From iTunes*
4. Get Up, Stand Up / Legalize It (live) - Peter Tosh Buy From iTunes*
5. Bad (live) - U2 Buy From iTunes*
6. Voices Carry (live) - 'Til Tuesday Buy From iTunes*
7. Sultans Of Swing (live) - Dire Straits w/ Eric Clapton Buy From iTunes*
8. Dazed and Confused (live) - The Yardbirds Buy From iTunes*
9. The Chain (live) - Fleetwood Mac Buy From iTunes*
10. Peace-An End / Pictures Of A City / Breathless (live) - King Crimson Buy From iTunes
11. Get Together (live) - Jimmie Dale Gilmore, Dave Alvin and The Guilty Ones
The Best Radio You Have Never Heard
Voting the straight BRYHNH ticket.
Accept No Substitute
Click to join the conversation on the Facebook page.
*Podcast version not available at iTunes; link will take you to an alternate version of the track
Don't forget to leave some feedback!